Leading the Charge to Excellence!
Important Information for the 2021-2022 school year
All scholars must report to school daily wearing a fitted mask.

NO


EXCEPTIONS. Masks may be removed for lunch ONLY.

Scholars must be in School Uniform (click link for more information)
School Hours 7:50 a.m.-2:50 p.m.

NO scholar should report prior to




school start time or remain later than 3:10 p.m
NO parents/guardians/visitors are allowed in the building.
IF your scholar is ill or experiencing any COVID-19 related




symptoms, please DO NOT send them to school. You may call the


Attendance Hotline at (314) 653-8170. The line is available 24


hours a day 7 days a week.

All scholars must use the designated Entry points as laid out in this map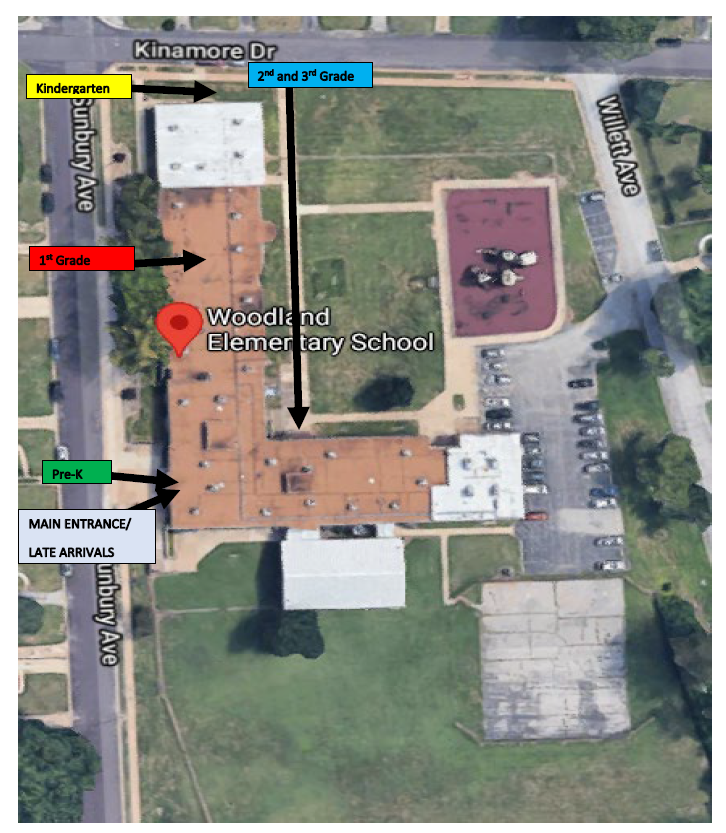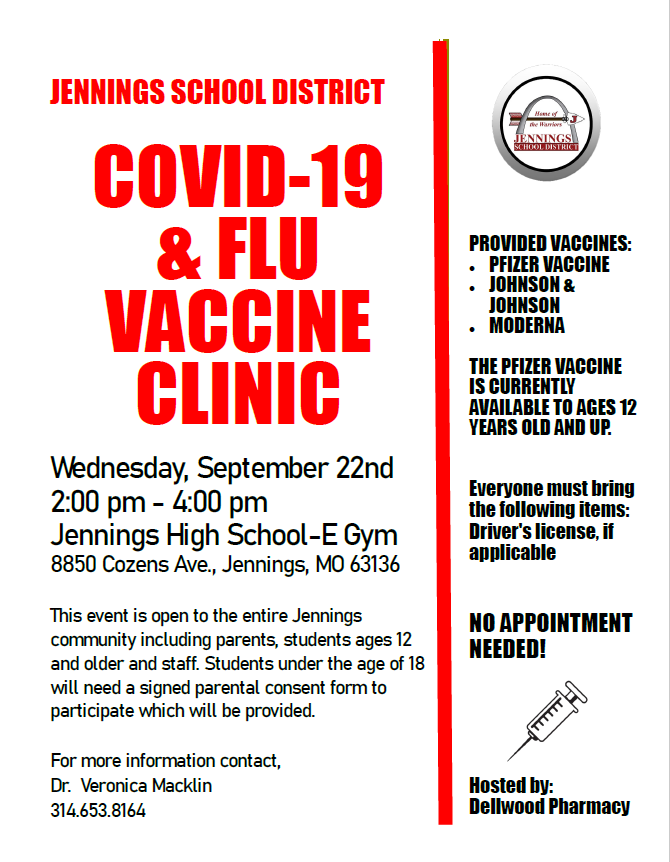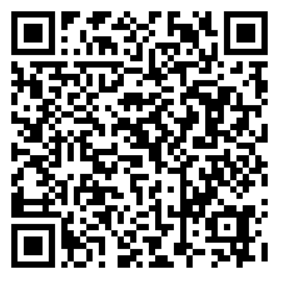 JSD Wellness Screening Form Employee, Volunteer, Student
The mission of the Jennings School District is to ensure that each student develops a passion for learning through challenging curricula; rigorous academic standards; innovative, stimulating educational environments and a passion that education is a lifelong pursuit.
● All children can learn, regardless of their socioeconomic status, race or gender.
● Parents must be included in the education process.
● Competent, caring, properly supported teachers are essential to student learning.
● The community must be involved in encouraging high achievement for all children.
● The Jennings School District is obliged to help students overcome any obstacles that may hinder their learning by forming partnerships with the entire community.
If you need assistance with uniforms or other needs please complete this form and our team will place an order for these items free of charge.